Cardiff City announce stadium expansion plans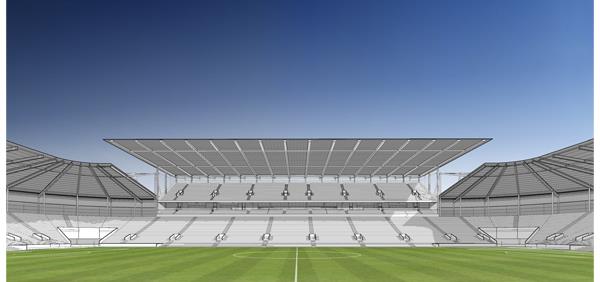 Cardiff City have announced plans for the gradual expansion of Cardiff City Stadium to a final capacity of 38,000 seats. The newly promoted club of ambitious owner Tan Sri Vincent Tan hope that the increase will guarantee their long-term survival in England's top division.
The plans are as follows:
Phase one development proposes to add a second tier to the club's Ninian Stand and increase the capacity of Cardiff City Stadium to approximately 33,000.

The structure is set to incorporate over 5,000 extra general admission seats with the expansion also offering numerous commercial and hospitality opportunities to the football club. 
The club have already applied for planning permission and hope to get preliminary works underway in October of this year, with scheduled completion in July 2014. The first phase will then be followed by the addition of another 2,500 to 3,000 seats at each of the ends, raising capacity to a total of 38,000 seats.
The works will have no impact on capacity during the current season. Cardiff City Stadium is scheduled to host the UEFA Super Cup in September 2014.