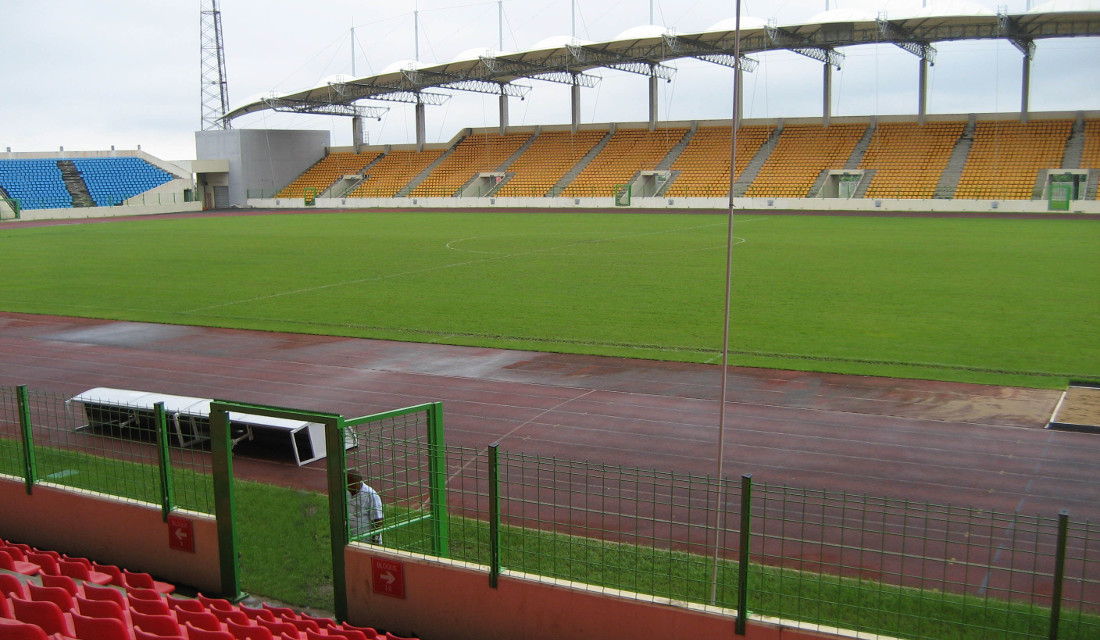 Key facts
Clubs: various | Opening: 2007 | Capacity: 15,250
History and description
Nuevo Estadio de Malabo is the second largest stadium in Equatorial Guinea and was until the reopening of Estadio de Bata the standard venue for matches of the national team.
Estadio de Malabo was one of the four playing venues of the 2012 Africa Cup of Nations, during which it hosted six group matches, a quarter-final, and the match for third place between Mali and Ghana (2-0).
The stadium is the home of Atético Malabo, Atlético Semu, Deportivo Unidad, Sony Eiá Nguema, The Panthers, and Vegetarianos.
How to get to Estadio de Malabo
Estadio de Malabo lies in the southern part of the city of Malabo, about 4 kilometres from the centre of the city. The airport is about 10 kilometres away.
Photos of Estadio de Malabo