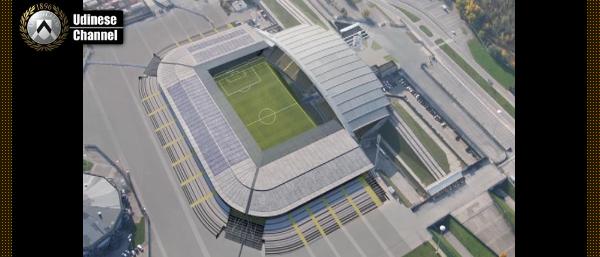 Udinese have today unveiled their plans for the redevelopment of Stadio Friuli. The north-Italian club has long worked towards turning Friuli into a modern arena, but only last week broke through the bureaucracy that had previously stalled their plans.
This breakthrough was a deal Udinese and the city of Udine reached, and which gives the club the rights to the site of Friuli for a period of 99 years. In return the club will pay a sum of €4.5 million, will invest to upgrade the stadium, and will give the city the opportunity to stage 15 city-events per year.
The big advantage for Udinese is that they can now fully exploit Stadio Friuli without having to deal with the city, a situation which has thus far sabotaged many stadium redevelopment plans across Italy.
After concluding the deal, Udinese wasted no time in presenting their plans for the redevelopment of Friuli, which more or less consist of what they have been working on for the last few years.
This means that the iconic main stand of the stadium will remain in its current shape. The curves and opposite side will get demolished and replaced by a one-tiered stand that encloses three sides of the ground. All seats will have cover and will be close to the action on the pitch.
The result is a modern stadium with a capacity of 25,000 seats, which can be easily expanded to 35,000 if the occasion requires.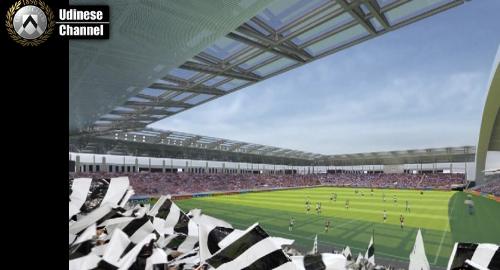 There will be a few more bureaucratic obstacles before works can actually start, but the club hopes to have laid the first stone by March next year. Financing of the €25 million project is also a problem that remains to be solved.
Both images above were captured from a video that was published here on the Udinese official website. The club has not released any high-detail renders yet.