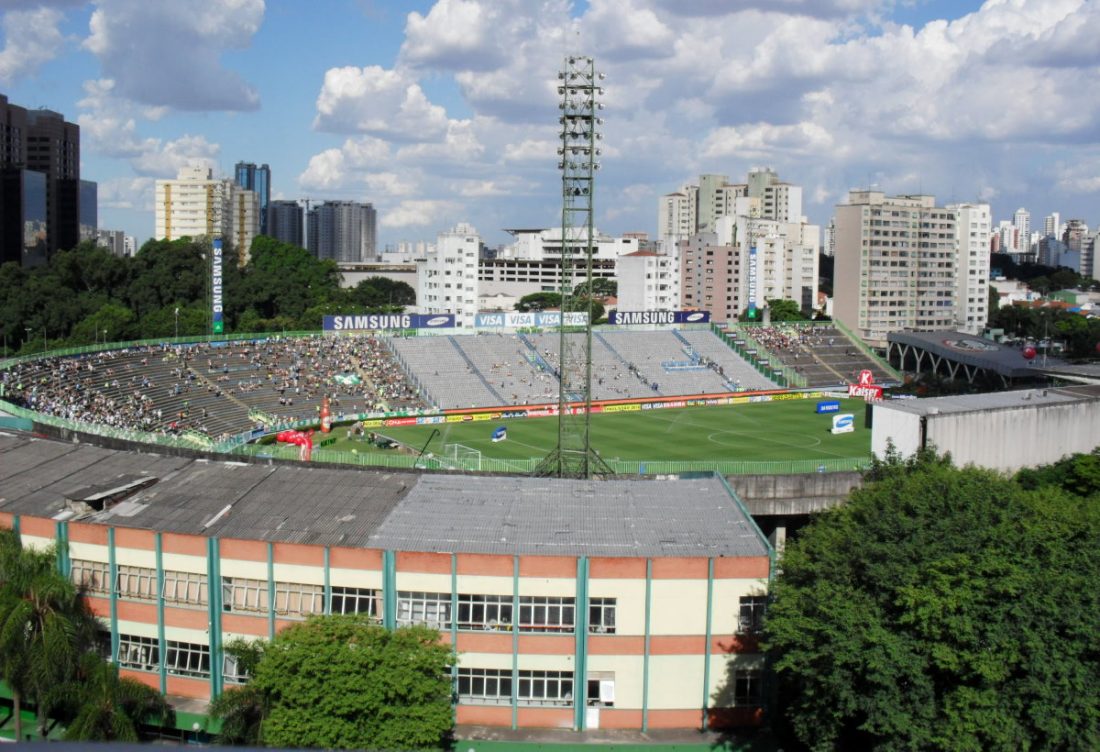 Key facts
Club: Palmeiras | Opening: 1933 | Closing: 2010 | Final capacity: 27,650 | Maximum capacity: 35,000
Description
Estádio Palestra Itália, also known as Parque Antarctica, was until 2010 the home of Palmeiras SE.
The roots of Estádio Palestra Itália lie at start of the 20th century when beer brewer Antarctica Paulista created a vast sports ground where its employees could practice various sports. When in the following years football became more popular in Brazil, the company decided to rent out various fields to emerging football clubs.
In the following decades several clubs played their matches at the ground, but it was club Palestra Itália (which later evolved into Palmeiras) that ended up buying the ground in 1920. Bit by bit the club started to invest in improving the ground, leading to the construction of a first wooden stand in 1933.
The newly built stadium opened on the 13th of August 1933 with a match between Palestra Itália and Bangu (6-0).
In the following years the stadium got quickly expanded with concrete terraces. The stadium underwent its most important redevelopment in the early 1960s when a new main stand got built. In those years the stadium could hold about 35,000 fans.
Few changes were made in the next decades until the club started a series of smaller renovations in the 1990s. Palmeiras however also started investigating the possibility of building a complete new stadium, which became concrete when plans got presented in 2008.
Palmeiras played its final match at the Palestra Itália on the 9th of July 2010. The friendly between Palmeiras and Boca Juniors was won 0-2 by the visitors. In its final years the stadium had a capacity of 27,650 seats.
Estádio Palestra Itália subsequently got demolished to make place for the Arena Palestra Itália, though one old stand remains standing to allow Palmeiras to use an existing redevelopment planning permission instead of having to apply for a new one for a new arena. The old stand will be hidden under new stands though. The new arena is expected to be finished in 2013.
Photos of Estadio Palestra Italia