Works are currently being performed on tens of stadiums around the world. To keep you up-to-date with the progress we will each month present you with a series of photos that show you how things stand.  Here is our first series:
Houston Dynamo's BBVA Compass Stadium is close to completion. The stadium is set to open next month: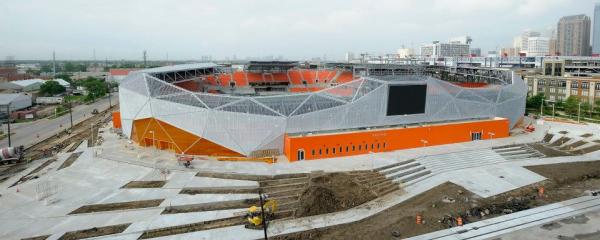 Lille's Grand Stade Métropole is also progressing steadily and expected to open in July of this year:
FC Zenit's new stadium is rising up over the banks of the river Neva: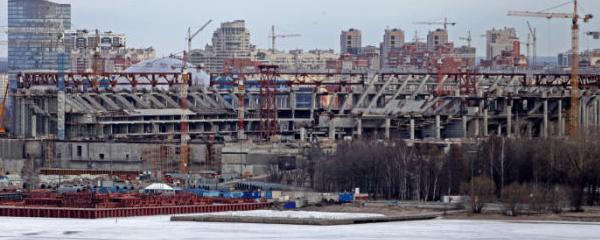 And the Grêmio Arena is also growing quickly at the moment: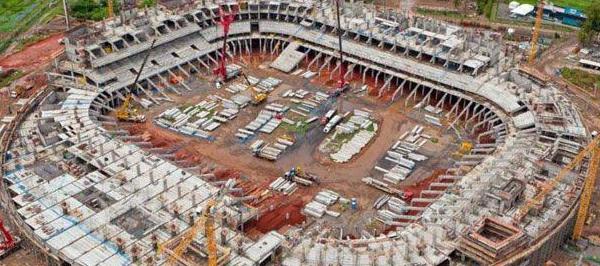 Works at Bursa's Timsah Arena – yes, the one with the crocodile roof – have also moved on from the foundation stage to erecting the stands.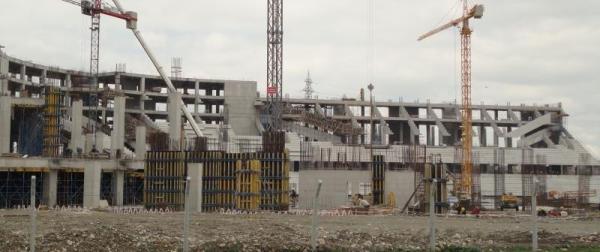 In Bilbao they are not really there yet as works are still being performed on the foundations of the new Estadio San Mamés. In the back the current stadium of Athletic Club.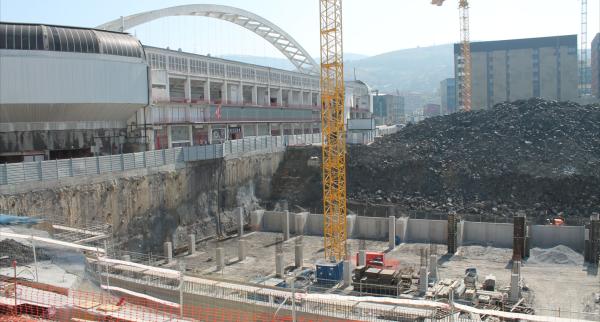 Molineux's new stand, on the other hand, nears completion. Today, the seats were getting installed: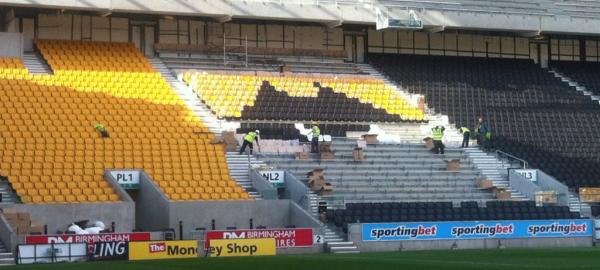 For more information and photos you can visit the Facebook pages of the Houston Dynamo, Grand Stade Lille Métropole, Grêmio Arena, and Timsah Arena, the official website of FC Zenit, Sanmames.org, and Molineuxpride.co.uk.