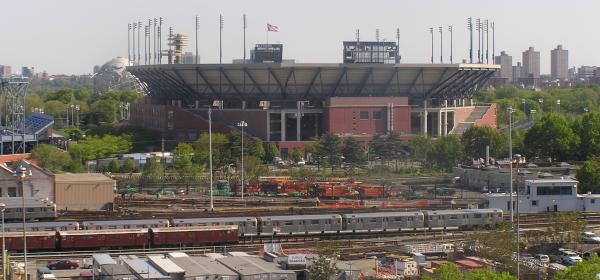 Things work slightly different in the US Major League Soccer (MLS) than in Europe. Which results in the recent reports that the MLS is about to built a new $300 million stadium for a yet-to-be-decided club.
We have earlier reported on the search of the MLS for a site in New York City to build a new stadium. Back then, the focus was on a spectacular site in Manhattan bordering the Hudson river. This site in the end did not make it, and the MLS is currently closing in on a site at Flushing Meadows in Queens.
While there is no lack of interest from other cities in the US to join the MLS, the ownership group has made it long clear that they first want a second team in New York City.
Whereas some may think that additional competition is the last thing the New York Red Bulls need right now, after all, they barely manage to fill two-thirds of the Red Bull Arena, MLS commissioner Don Garber thinks that the rivalry of a second club will instead boost interest in the game.
What's more, a second New York club will add further prestige to the MLS and may help attract the next generation of David Beckhams and Thierry Henry's.
The MLS want a second club that much, that they will pay for the entire bill of $300 million that the new stadium will cost. Of course, this also means that they will require a significant franchise fee of the club owners that are to occupy the stadium, speculated to be over $100 million.
The New York Cosmos, famous for their line-ups of superstars such as Beckenbauer and Pelé in the old days, have recently returned to the reformed NASL, which is the level below the MLS, and may be one of the candidates.
The new stadium will get built in Flushing Meadows Corona Park, right in between Arthur Ashe Stadium, known for hosting the US Open tennis tournament, and baseball ground Citi Field, home of the New York Mets.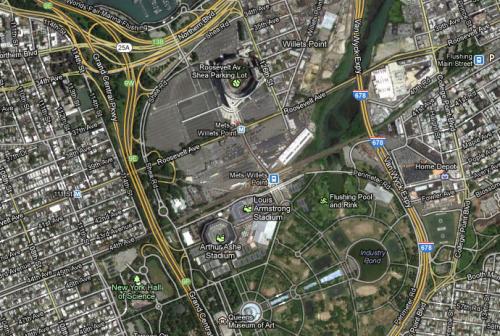 In the end was chosen for the site in Queens because of its central location, good (public) transport connections, and large ethnic population that take an interest in the sport.
The new stadium will likely have a capacity of 25,000 seats, and will be part of a complex featuring a further nine soccer pitches that are available for community and minor league use.
According to the New York Post, talks are currently in an advanced stage and a deal may be close. As the project includes the use of parklands, which are owned by the city of New York, it would need approval at both city and state level. State officials have said that legislation could be arranged in November, allowing for construction to start in early 2013.
Photo credits: © Joseph Henson-Babbitt.