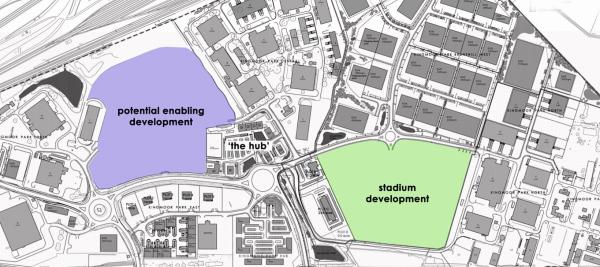 Carlisle United's plans for a new stadium took a hit when a council report concluded that the town does not need the retail development that is planned alongside the new stadium.
Carlisle proposed a new 12,000 all-seater stadium in the Kingmoor area in the north of the town last year, and later coupled the plans with a retail park to attract funding from a development partner. Something similar has recently been proposed by York City.
The council report, however, concluded that the town of Carlisle will only have a future need for a further 200,000 square feat of non-food retail, which would be insufficient to fund the stadium. The new development might furthermore have detrimental affects on Carlisle's town centre as it might lure away many shoppers.
Carlisle United naturally reacted disappointed:
This is really disappointing, after what amounts to over two years of work and costs, and Carlisle United Football Club will now need to regroup and meet with the developers before making a further statement. 
Despite political support from the new Labour leader and the previous Conservative administration it appears the officers and their consultants report could have a detrimental affect on the stadium plans.
The club added that the report is likely to result in a "complete rethink of current plans."
Carlisle currently plays at Brunton Park, which has been the home of the club for over 100 years.