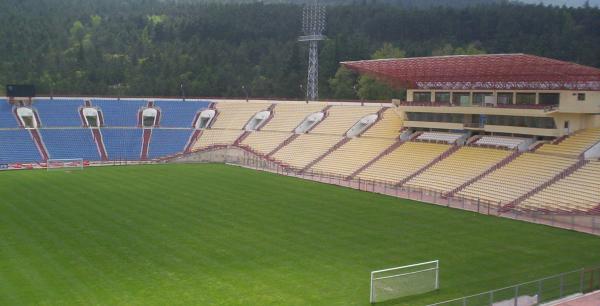 The 2014 UEFA Super Cup, the match that pits the Champions League winner against the Europa League winner, will be played at Cardiff's Cardiff City Stadium, whereas the 2015 edition will be hosted by the Mikheil Meskhi Stadium in Tblisi, Georgia.
This was decided by the UEFA Executive Committee during a meeting held before the Euro 2012 final in Kiev.
Since the Super Cup changed to a single game in 1998, it has traditionally been hosted by Monaco's Stade Louis II, but from next year UEFA will break with that tradition when the match will be staged by Prague's Stadion Eden.
That the Super Cup has never captured the hearts of Europe's football public though is made clear by the fact that UEFA has chosen for relatively small venues instead of the larger Millennium Stadium and Boris Paichadze Stadium that lie in the same cities. It also fits into UEFA's policy to spread the game around the continent instead of choosing for the traditional football countries.